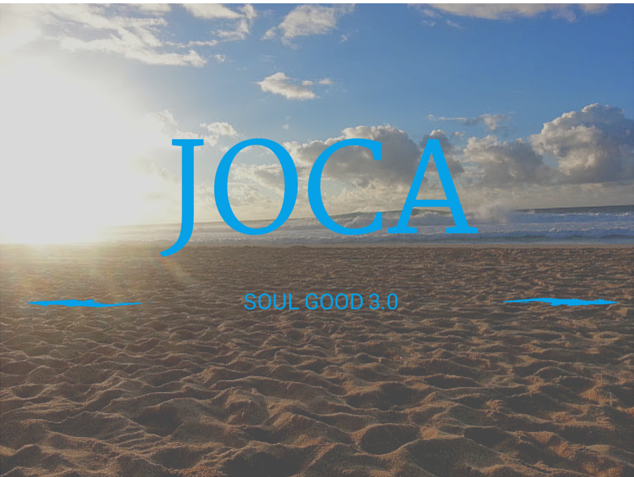 For those that know me in Victoria BC, they know I love house music. Particularly deep house, tech house and progressive house. I'm very active on Soundcloud sharing some of my favourite tracks and productions.
In 2003 my love for House and Trance pushed me to buying turntables and loads in vinyls. I started to create mixes and they turned out pretty good.
Some 11 years later I still like to think I can mix. Instead of turntables and vinyls it's software and mp3's! This is fine by me as it's much cheaper to produce a mix.
This is my mix for 2014. Click here to download my mix from last year.
My very first mix was titled Soul Good and felt the title gave off a pretty good idea of what the mix was about, uplifting melodies and bumping basslines. Granted it was Trance and my last few mixes have been house, you can still come to expect the same feel and vibe from all my mixes.
Joca – Soul Good 3.0
Soul Good 3.0 is a little different from my previous house mixes. In a way, this mix reminds me of a valley. It's upbeat at the beginning then switches to more deeper and darker sounds and finishes off on a positive note. A lot of my other mixes simply went from uplifting to dark or vice versa. Not this one.
It's jammed with lots of chilled out deep house that still makes you want to move your body with it's grooving basslines.
Another staple in this mix is vocal samples. Almost all tracks have some sort of vocal sample which is rare for my mixes.
Lastly, I normally finish my mixes with uplifting progressive house but stayed away from that this time around. I've done it too much before. Instead I stuck with deeper house all the way through.
Enjoy the mix and here's a tracklisting if you happen to stumble upon a track you like and want to hear more from the producer or label.
Click here for a direct download of the mix.
Tracklisting
1 – Paul Hazendonk ft Patchy – Hazy Echoes [Manual Music]
2 – David Kassi – Things You Do [Voltaire Music]
3 – Death On The Balcony – Seasons Of Nature [Suol]
4 – Juan Deminicis – Feel [Lost & Found]
5 – Henry Saiz ft Cornelia – Fill Me Up (Dake Remix) [Natura Sonoris]
6 – Eelke Kleijn – Lovely Sweet Divine [Eskimo Recordings]
7 – Olivier Weiter – Angelus [Parquet Recordings]
8 – Booka Shade ft Frizt Helder – Love Drug (Mihai Popoviciu Remix) [Blaufield]
9 – Gorje Hewek – Voltiger [Blended Music]
10 – Tale Of Us – Obscure Promises [Free Download]
11 – Kollektiv Turmstrasse – Last Day (David August Revision) [Diynamic]
12 – Matthew Dekay – Time Lapse [Maeve]
13 – Yoko Duo – Kept On Walking (Dave DK Manchester Super Jam) [Fauxpas]
14 – Moby & Skylar Grey – The Last Day (Chymera Remix) [Little Idiot]
15 – Paul Hazendonk ft Alice Rose – In The Dark (Darin Epsilon Remix) [Manual Music]
16 – Nuernberg & Nathalie Claude – Leaves Falling (Mario Basanov Remix) [Cr2 Recordings]
17 – Chopstick & Johnjon 'Dreading The Light' (Frankey & Sandrino remix) [Free Download]
18 – Henry Saiz – I Can Feel It Coming [Last Night On Earth]
19 – Darin Epsilon – Triad [Re*Brand]
20 – Choir Of Young Believers – Hallow Talk (Jody Wisternoff, Lane8 and James Grant Remix) [Anjunadeep]
21 – Circulation – Turquoise (Guy J Remix) [Mesmeric]